Polygon erased all of its 2023 gains. The technical picture is bearish.
Polygon erased all of its 2023 gains
The technical picture is bearish
Only a move above parity will change the bearish bias
What a ride it has been for Polygon investors. Since its inception, the cryptocurrency rallied strongly, only for the move to be faded.
Twice, it had tried at the $2.8 area, failing both times. The market has put a double top pattern there, as it was unable to break above the horizontal resistance area.
Following the double top, it all went wrong for Polygon investors. Another bearish pattern formed, a descending triangle, with a scary measured move for those that bought at the top.
The measured move sent the market all the way down to $ 0.4 before bouncing in the last part of 2022.
When cryptocurrencies rallied at the start of 2023 on the back of Bitcoin's move higher, optimism emerged again. Polygon rallied, too, trading above $1.4, but those gains are long gone. However, Bitcoin still holds on most of its 2023 gains, which spells trouble for Polygon investors.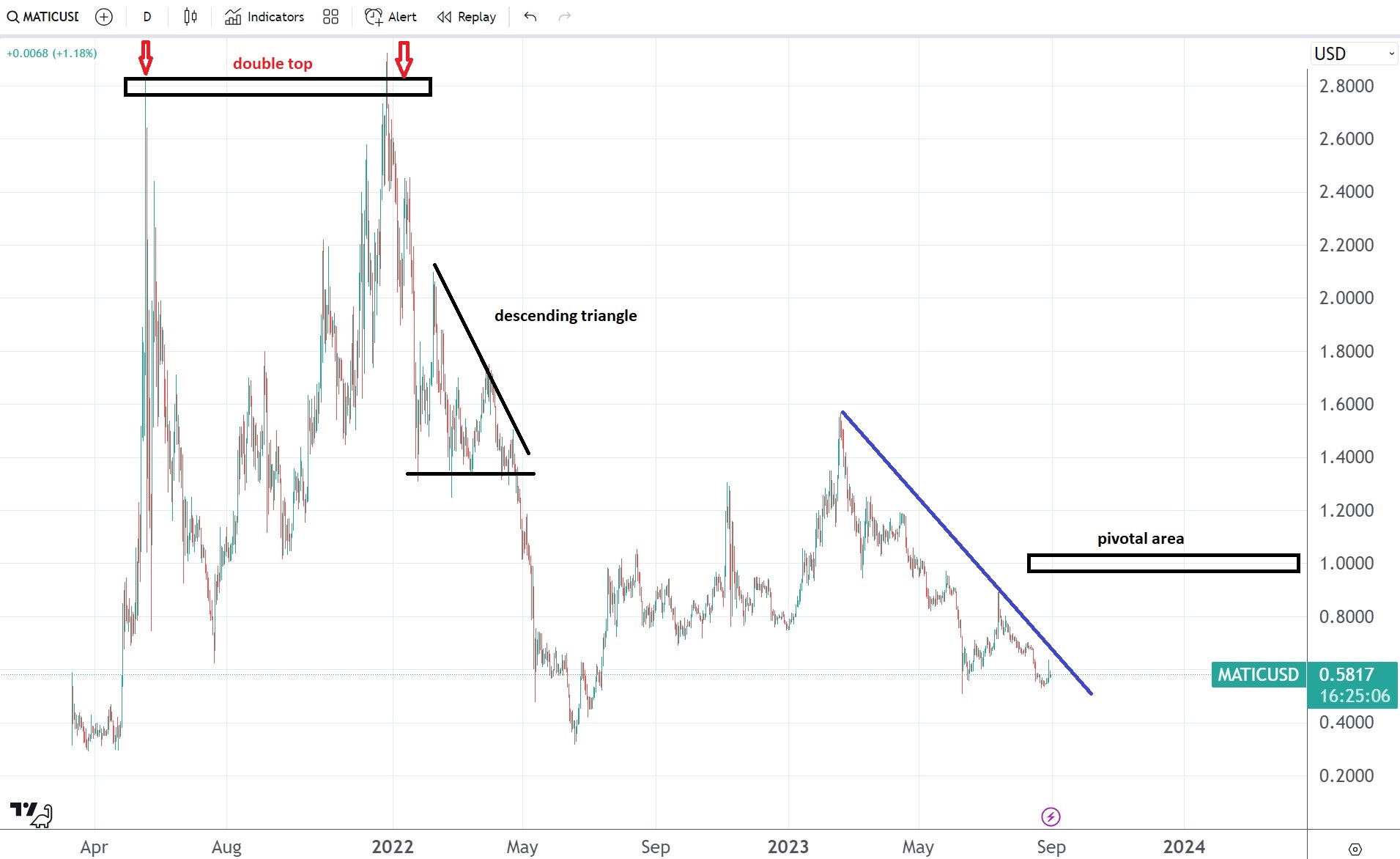 Polygon chart by TradingView
Polygon remains bearish while below $1
For the bearish bias to end, the market needs two things. First, it must break the bearish trendline on the chart above. Ideally, it should also break the series of lower highs.
Second, it must trade above parity with the dollar. That is a pivotal level; holding there builds energy for further advances.