BRC-20 Staking to Go Live: Benefits & Risks Exposed!
One of the recent advances in the cryptocurrency market is the advent of the BRC-20 token standard. Introduced in March 2023 by an anonymous blockchain analyst known as Domo, BRC-20 tokens have become one of the latest trends in the cryptocurrency industry.
The BRC-20 standard takes inspiration from Ethereum's widely adopted ERC-20 standard. Still, it is designed specifically for the Bitcoin blockchain. It provides developers a platform to create and transfer fungible tokens using the Ordinals protocol.
Crypto Exchanges Offering BRC-20 Staking
BRC-20 tokens have facilitated the inscription of additional metadata, such as text, images, videos, and code, onto each Satoshi of a Bitcoin. Consequently, allowing for the storage of digital artifacts, including non-fungible tokens (NFTs), directly on the chain.
The introduction of BRC-20 tokens has opened up exciting possibilities for the Bitcoin blockchain. It has traditionally been primarily associated with its role as a store of value and a medium of exchange.
One of the exciting developments arising from the BRC-20 token standard is the recent announcement by leading Web3 and crypto exchange OKX and derivatives and copy trading platform Bitget.
Both platforms have unveiled plans to incorporate BRC-20 token staking. Consequently, offering their users the opportunity to generate passive income through staking.
OKX has proposed the industry-first BRC-30 token standard. It aims to enable users to stake BRC-20 tokens and Bitcoin, allowing them to earn BRC-30 tokens in return.
The BRC-30 token standard is a new protocol that facilitates staking BRC-20 tokens and Bitcoin. This initiative is a complementary addition to OKX's DeFi earning products. It provides users with diverse opportunities to participate in the Bitcoin network while generating passive income.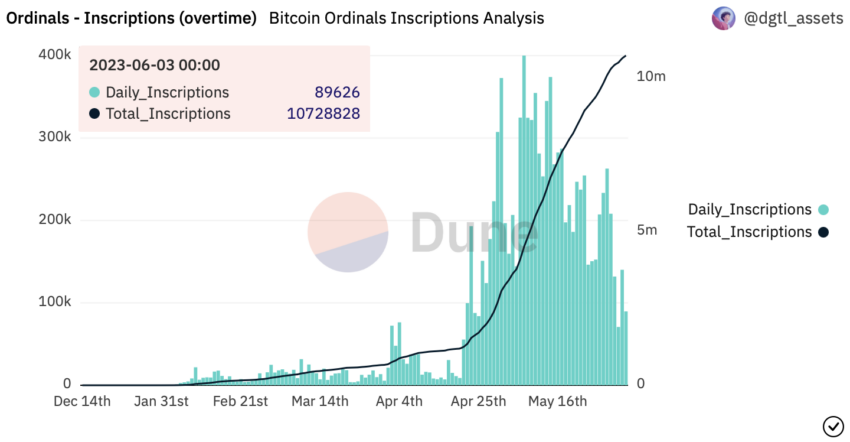 Meanwhile, Bitget has announced listing the ORDI token in the newly launched BRC-20 zone and plans to list other promising BRC-20 tokens on its platform. The firm aims to support the continuous improvement of the Bitcoin network.
Bitget believes in the potential of the BRC-20 token standard to enhance the functionality of the Bitcoin blockchain and provide truly decentralized opportunities for the crypto community.
What Are the Benefits of Staking BRC-20 Tokens?
The benefits of BRC-20 staking are numerous, starting with the ability for users to generate passive income. Indeed, by staking BRC-20 tokens or Bitcoin, users can earn BRC-30 tokens without the need for active trading.
This provides an attractive opportunity for those seeking to earn income from cryptocurrency holdings without requiring constant management or trading.
Moreover, introducing BRC-20 staking and the proposed BRC-30 standard encourages further participation in the Bitcoin ecosystem. As the Bitcoin ecosystem experiences a surge in development, staking offers a new way for users to engage with the network and contribute to its growth.
The open-source nature of the proposed BRC-30 protocol fosters a more inclusive and accessible Bitcoin blockchain. Furthermore, encourages collaboration and innovation among developers.
However, the rise of BRC-20 tokens and the associated staking opportunities have sparked debate among Bitcoin maximalists who argue that Bitcoin should be used only for monetary transactions.
On the other hand, proponents argue that the open nature of the Bitcoin network allows for its use in new and innovative ways. These include staking without requiring permission from others.
What Are the Risks of Staking BRC-20 Tokens?
The BRC-20 and BRC-30 token standards are relatively new concepts. They have emerged on the Bitcoin blockchain, inspired by Ethereum's ERC-20 standard. BRC-20 tokens provide developers a platform to create and transfer fungible tokens using the Ordinals protocol.
Available resources do not immediately clear specific risks or downsides to BRC-20 staking. Still, staking, regardless of the specific token, carries potential risks. These include smart contract vulnerabilities, impermanent loss, and potential token value fluctuations, which could also apply to BRC-20 staking.
It is also important to consider the overall security of the staking platform and the potential for loss of access to staked funds.
The novelty of the BRC-20 and BRC-30 standards implies that there may not yet be widespread understanding on potential risks. Further research would be needed to provide a more comprehensive understanding of any potential downsides to BRC-20 staking.
Still, it is worth noting that the BRC-20 standard and Bitcoin's increasing presence in the NFT space have garnered criticism. Some observers argue that this new use case could harm the Bitcoin network's health​.
Clem Chambers, CEO of Online Blockchain PLC, maintains that BRC-20 could promote the transfer of low-value transactions from Bitcoin to Layer 2 solutions. This essentially mirrors the function Polygon (MATIC) serves for Ethereum. He claims to have paid over $115 to mine a 25,000-byte image, which makes him believe that megabytes on the Bitcoin network will cost thousands.
"If there is huge value in storing things like pictures and text in the Bitcoin blockchain, it will drive up the cost of financial transactions, and that seems like a threat," said Chambers.
Meanwhile, Enrico Rubboli, CEO of Mintlayer, believes that BRC-20 tokens are just causing network congestion. Rubboli maintains these tokens will turn out to be "shitcoins," essentially cryptocurrencies with no value.
"BRC-20 tokens have nothing to do with the real Bitcoin other than the fact that they use the same network. BRC-20 is simply a JSON script file that makes it possible for almost anyone to add metadata to Bitcoin's blockchain, create a new token in the process, and transfer it between users by sending Satoshis. But they're not creating anything with inherent value," affirmed Rubboli.
Likewise, Michael Saylor, CEO of MicroStrategy, objects that if BRC-20 tokens are perceived as fungible tokens used to distribute unregistered securities, it is understandable that there would be significant backlash. Such practices are not only unethical but also illegal, and it is entirely justifiable for the community to oppose this.
Only Time Will Tell
The advent of BRC-20 staking in the crypto market has brought new opportunities and challenges. The potential to generate passive income through staking BRC-20 tokens and under the proposed BRC-30 standard is attractive to many.
However, it is crucial to weigh potential risks such as smart contract vulnerabilities, impermanent loss, and token value fluctuations.
The BRC-20 and BRC-30 token standards are relatively new. While they open the door to novel use cases for Bitcoin, there is still much to be learned about the potential downsides.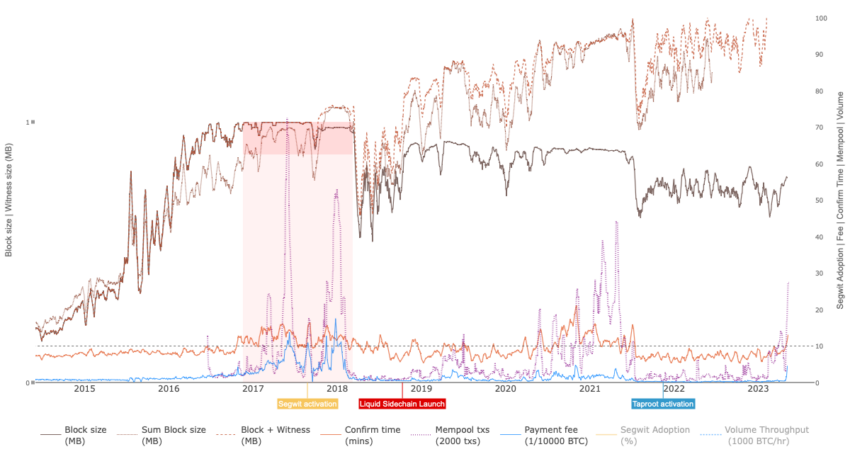 Critiques around the increasing presence of Bitcoin in the NFT space and the potential congestion caused by BRC-20 tokens highlight the need for a balance between innovation and preserving the integrity of the Bitcoin network.
While Bitcoin continues to evolve and adapt to the changing landscape of blockchain technology, it is essential to ensure these advances contribute positively to the broader ecosystem.
Disclaimer
Following the Trust Project guidelines, this feature article presents opinions and perspectives from industry experts or individuals. BeInCrypto is dedicated to transparent reporting, but the views expressed in this article do not necessarily reflect those of BeInCrypto or its staff. Readers should verify information independently and consult with a professional before making decisions based on this content.